In July of 1998, interested parties began meeting for the sole purpose of bringing our friend Rev. Kemp Burley and his family back to Vallejo. This process took approximately six months to a year. The first week of December 1999 we began meeting with Rev. Burley to organize a church. It was during these meetings Rev. Burley also shared his vision of the church, with the foundation being "it's not about us, it's about God". Within 2 months our congregation was formed and our church name established, Faith Fellowship Baptist Church.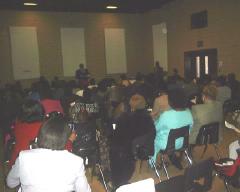 North Vallejo Community Center was home to our congregation from February 12, 2000 to December 2000. This location was great for Sunday services, but the congregation was growing and we needed a full time facility. Thus, we began our search for a church home in June 2000. Brother Clint Dickson, along with 5 other church members, were given the task of locating a church/building which we could purchase. After several unsuccessful attempts to acquire a site the church congregation prayed about leasing a location for now.
December 24, 2000, the Faith Fellowship Baptist Church congregation held it's first Sunday service at it's new temporary location – 1015 Tennessee Street in Vallejo California. On January 11, 2001, with the Lord's guidance, we
began the search for a new permanent church home. Our new house of worship is located at 551 Sonoma Blvd.
The Lord blessed the Faith Fellowship family with a new Pastor, Rodney
Leggett. Under his leadership, we were able to complete the building project and move into our new Sanctuary. His signature sermon "The King Has One More Move!" Serves as testimony for our congregation of how God has and continues to make a way out of no way. In March 2004, we held our first worship services in the new facilities. Faith Fellowship is on the move and is one of Vallejo's fastest growing churches. We welcome all to come and experience a Christ filled worship.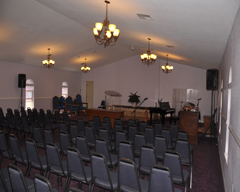 With the help of the Lord, in 2011 we completed a much needed remodeling of our church. We witnessed the Lord move on the hearts of men, women and children allowing this major remodeling project to be complete when many didn't believe it was possible. Glory be to the Lord Jesus Christ.