Resources
Here are some resources that you might find useful:
Scripture Resources
A valuable resource enabled by the Internet
is the access to thousands of scripture resources, commentaries, dictionaries,
maps, translations, etc…
Gospel Radio Stations:
Very cool! What an awesome resource. Here are
some Gospel r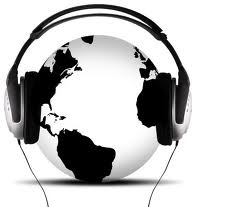 adio stations you can listen to over the Internet.
1. KDYA The Light –
2. Black Gospel Radio.net
3. Holy Hip-Hop
Learn Gospel Music
Churches and choirs all around the world are shouting for
joy because this new cottage industry is now taking what used to be tribal

knowledge and making it available to the world.
1. Gospel Keyboard
2.Learn Gospel Music
3. Hear and Play
Videos and Music
Video and music are very much a part of today's worship
experience. However, it's getting increasingly difficult to find a quality
product. The local gospel music stores are disappearing from our neighborhoods and malls. Now through the power of the Internet, you can not only find what you're looking for, but you can sample the music and in some cases, you can download it to you computer or PDA. Enjoy!!!
1. Gospel Flava
2. Gospel City
Men & Women Ministries
Here are some resources that are tailored specifically for men and women.

1. Women of Faith
2. Mens Ministry